September 10, 2019
Home Remodeling Gets Supercharged as Storage Facilities Take The Load Off Owners' Minds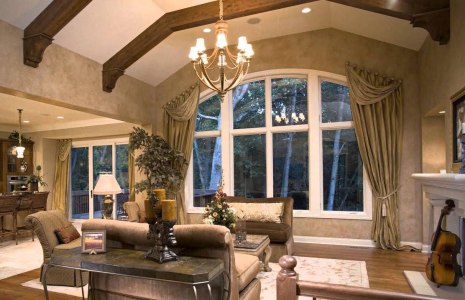 Home re-modeling can be both, a thoroughly enjoyable experience and an excruciating one. Whichever side of the fence one may stand on, it is still the best way to refresh and transform the look and feel of a place, without actually changing homes. But it can and does get confusing as one starts to think about the how and when of a home revamp. This is why; the following tips should come rather handy and help take the pressure off.

Drawing Inspiration
: Being inspired is rather different from helping oneself to carte-blanche access to someone else's concepts. Often, inspiration lurks behind some of the most innocuous looking objects. For example, a junk motor engine can be had for a pittance. All it needs is a spit and polish job followed by a simple glass top, to transform it into a show table that's just right for those evening parties.
Banishing Clutter
: Over time, the human instinct to hoard turns us all into silent hoarders who believe in stocking up that little bit more on everything. When viewed collectively, all those 'little bit more' moments turn into a huge problem. Remodeling time offers the perfect opportunity to get rid of all those unwanted items that have been occupying space in the home. The six-month-or-its-gone rule-of-thumb should prove to be useful in such situations. Anything that hasn't been used in the past six months should be shortlisted for disposal. The items to be disposed off can either be donated to charity or can be exhibited at a yard sale, with the proceeds going into the remodeling kitty.
The Accessory Experiments
: Very often, a simple change in the home accessories viz. bedspreads, pillow-cases, throw-cushions, rugs, curtains, etc. can give the same space, a whole new character. The lower cost of replacements when compared to those for a full remodel is an added bonus.
Upholstery
: A change in upholstery can also mean a change in character. Sometimes, the change itself ends up giving the place some much needed zest and oomph. There is a wide variety of colors, fabrics and treatments to choose from. One can go from the tried and tested to some really whacky ones, depending upon the mood and the wallet. A word of caution however, the louder or bold patterns tend to have a short visual life and get jaded quicker than the simple, elegant ones.
Go Berserk
: Choose a wall, any wall in the home. Now write, sketch, stencil, paint, etch, and treat it any way preferred. Just ensure that it's creative, tastefully done and has the individuality of the home owner oozing out of every square inch. Secret Tip for those who are artistically challenged: get someone to execute their ideas. The remaining walls can be done in shades of white or base colors to off-shoot the intensity of the chosen wall.
Wall Claddings & Treatments
: There are plenty of options to creatively do up walls. Tiling, Painting, Stone chipping, sand blasting, etc. are just a few of them. Choose wisely and take into consideration the weather conditions, the budget and the care required to keep them in optimal shape over time.
Floor'em All
: Flooring treatments have matured a lot over the years. Today, rugs, throws, tiles, paints, poured concrete, rough cut stone, etc. all have their own unique appeal. The best way to choose a flooring option is to consider the climatic conditions, budget and the decor of the home in which it is to be installed.
Get Help
: The DIY instinct may surge through strongly in many a person, but home remodeling, atleast the major parts are best left to the professionals. So do not hesitate or skimp on seeking help, just to save a few measly bucks.
Given that most remodeling jobs tend to be extensive in nature due to their semi-permanent life-spans, they usually involve emptying the area being remodeled out of all the furniture and other belongings. Earlier, home owners had few options and tended to stack up belongings in the remaining parts of the home. But this potentially damaging practice has been on the wane since the time storage companies began reaching out to needy home owners. Thus, owners can focus all their attention and energies on the remodeling at hand, secure in the knowledge that all their belongings are in safe hands at the friendly storage facility that's opened up close to the neighborhood.
Posted by: Interior at 08:46 AM | No Comments | Add Comment
Post contains 746 words, total size 5 kb.
13kb generated in CPU 0.04, elapsed 0.0564 seconds.
39 queries taking 0.0432 seconds, 45 records returned.
Powered by Minx 1.1.6c-pink.